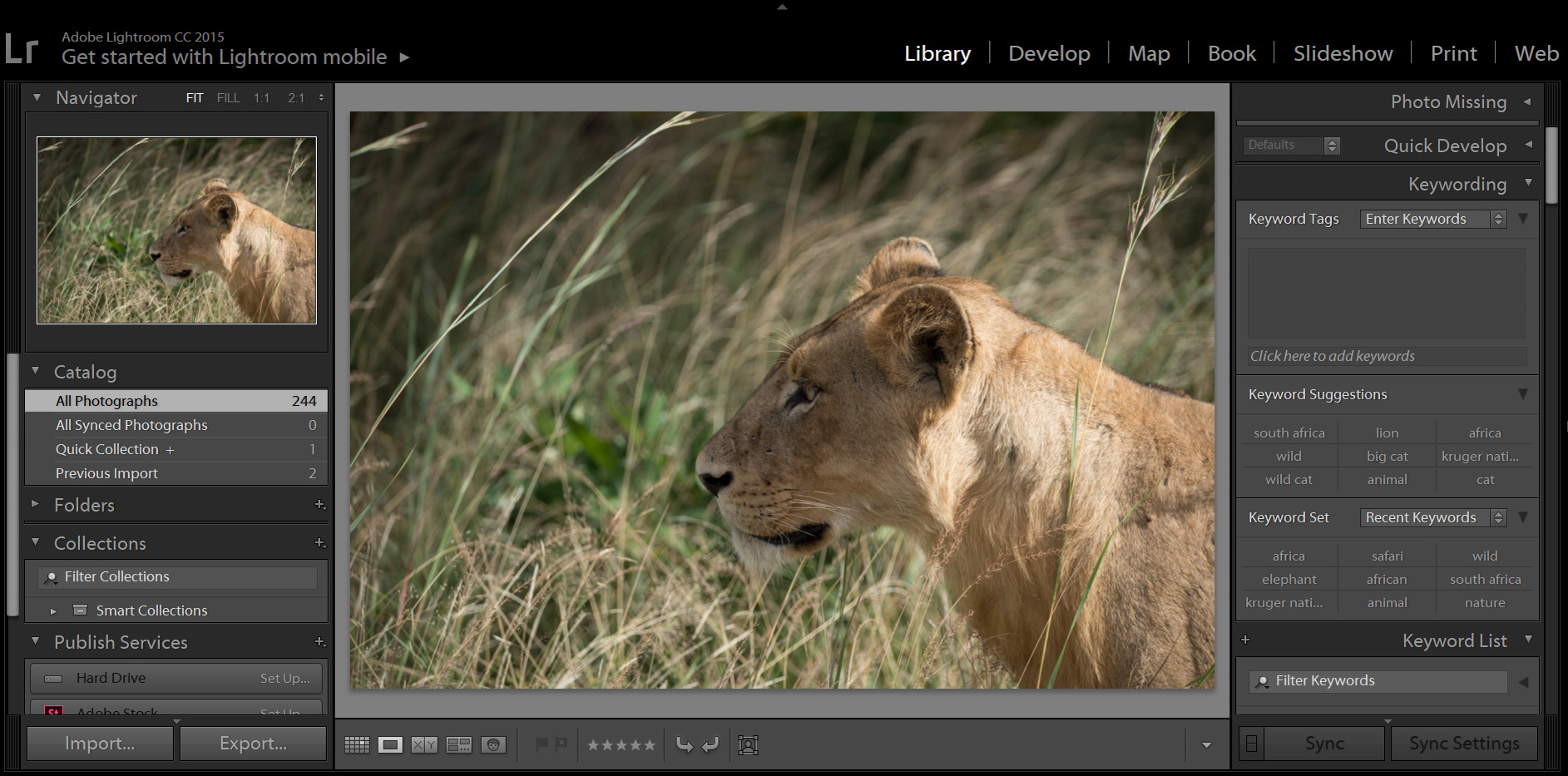 1. Research! Before setting out and just snapping (I can be guilty of this) try to do some research on the animal that you'll be photographing; how big is it? How fast does it move? What time of day/night will it appear? This will make life easier when it comes to finding the subject and how to react when you are lucky enough to see it.
2. Watch! Take a few good shots of the animals then take some time to read the subject. How does it behave? Do you anticipate it doing something abnormal? That way you are likely to get a much more interesting photo.
3. The Lens! Think about the lens you will need. If you are shooting insects or frogs having a 500mm prime is not going to be useful. You may need to take multiple lenses (I usually use a 105mm Macro, 70-300mm and a 150-600mm).
4. Kit! Going on from the lens you will need to prepare your kit. If you expect to be in rain, a sandstorm or snow you may need a rain cover for yourself and your kit (it can get very cold).  This will be dependent on seasons. If you visit Borneo in the wet season leech socks are a good idea (I learnt the hard way). You can also consider tripods/monopods if you plan on being stationary or bean bags if on safari.
5. Light! Perhaps the most important point to make photos interesting; light. During sunrise and sunset, in a cloudless sky, you will witness an orange/yellow glow. This 'golden hour' is perfect for wildlife photography. It will add a glow to your photos giving a pop to the colours on offer. Luckily most animals are active at these hours.
6. Closeup or Environment! There are two main ways of photographing wildlife. Either focus on the subject blurring out the background or bring the background into the composition if it helps tell a story.
7. Respect! There is a circle of fear. This is when the animal will become stressed and either run or attack, you should never cross this line or even come close. Knowing the line comes with research and common sense.
8. Backpacking! This is difficult for me and is something I will continue to improve upon. Photography and backpacking just don't mix. Trying to travel for months at a time through many climates may result in a large and heavy bag, the trick is try not to take anything be smart. I will soon be off again for five months and will carry the following gear:
  - Nikon D750
  - Sigma 150-600mm
  - Nikkor 70-300mm
  - Sigma 105mm macro
  - Laptop
  - 5 SD cards (2x 128GB, 3x 64GB)
  - Panasonic Tough TG-4
  - TG-4 underwater housing with Sea and Sea YS-3 strobe
  - 2x Nikon batteries with charger
  - Nikon SB-700 speedlight
  - Monopod
The above will fit in a secondary bag alongside my main 38l Osprey. I could probably reduce my current load but the key is to make sure you're comfortable, remember you'll be travelling for months.